At Gi Group we understand the importance of building inclusive and diverse workplaces where individuals feel 

valued,

 and differences are accepted and respected.
We also know that creating truly diverse and inclusive environments is an evolving journey. And we are committed to this journey.
Our mission is to make inclusion and diversity part of every aspect of our business, benefiting our clients, candidates, workers and our employees. Respect and fairness is central to this. Our leadersand managers play an active role in fostering a culture of inclusivity and diversity, seeking a diverse range of ideas and opinions to ensure that everyone, irrespective of difference, is heard and knows their voice matters.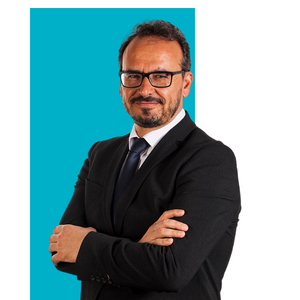 "

T

he

 pursuit of a more diverse and inclusive workplace is a long-term 

endeavor

, requiring investment, commitment and a real acceptance of change

. 

I am proud that Gi Group is 

committed to

continually working with our clients, candidates, employees and suppliers to 

b

uild environments where individual needs and perspectives are respected and where all employees feel valued and empowered to give their best."
Paulo Canoa,

CEO,

Gi Group

UK & Ireland
The DNA that runs across everything we do: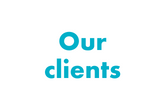 We encourage knowledge and best practice sharing to help our clients achieve their goals whilst strengthening our own approach to D&I.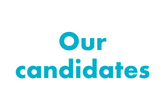 We commit to providing all candidates with a fair, honest and inclusive experience throughout each stage of the recruitment process.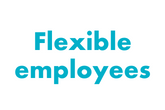 We continually work with our clients to ensure our flexible employees feel supported and valued and barriers to inclusion and diversity are removed.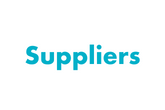 We work with suppliers who share our values and strengthen our vision.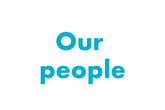 We are committed to creating a diverse and inclusive organisation, empowering everyone to be the best they can be.
Putting Diversity & Inclusion at the heart of what we do
We understand that building a truly diverse workplace takes more than words. It requires actions. Below are just some of the initiatives we have put in place to make sure diversity and inclusion is embedded across everything we do. 
Supporting our clients
To support our clients with their diversity and inclusion goals we have: 
Ensured that job adverts are written using the Gender Bias Decoder, minimizing the use of masculine/feminine language.

 

Provided training to recruiting managers to ensure objectivity.

Made hiring managers aware of the Disability Confident Scheme to promote equal opportunities.

 

Provided conscious unconscious bias training to ensure clients recruitment processes are as inclusive as possible.

 

Developed attraction campaigns specifically targeted at under-represented demographics to encourage diversity of applications.
Meet our Diversity and Inclusion Committee
Gi Group's Diversity & Inclusion Committee has been formed to create greater diversity and inclusivity across the entire Group (Gi Group, Intoo, Marks Sattin, Grafton, Tack & TMI). The Committee's role is is to raise awareness of equality, diversity and inclusion issues throughout the organisation and help put solutions in place. Our aim is to create a working environment where everyone feels comfortable to bring as much of their true selves to work as they wish.