Through our services we want to contribute, as a key player
and on a global basis, to the evolution of the labour market and to emphasize the personal and social value of work.
The company's mission was the starting point for defining the 6 core values of the Group.
The work of each individual and each company in Gi Group is based on a set of values consistent with our approach to the labour market and the society in which we operate.

Work
Gi Group conceives work as a mean for people to fulfil themselves, realize their desires and to participate in the creation of a greater "wellbeing" that can endure into the future. This is why the work done by Gi Group is oriented towards the creation of work opportunities that allow people to experience a future that corresponds to their needs and expectations and abides by the principles of equality, impartiality, the protection of personal dignity and safety and against all forms of discrimination and illegality.

Responsibility
Universally recognized human rights, and actively safeguarding them;
The laws of the countries where the group operates, resisting all forms of abuse and corruption;
The legislation that regulates workplace health and safety, spreading its culture and adopting the most effective preventative measures;
The environment, by sustaining the very latest initiatives, technologies and practices aimed at its protection.

Care
Gi Group believes that the only valid way in which its employees and representatives can fulfil their work mission is by performing their tasks with the utmost care and attention. The work must be done well, for themselves and for those for whom it is intended. In this context, the principles on which the activities of Gi Group are based are represented by the dual priorities of:
Our customers – including both Companies and Candidates – to satisfy their specific needs with services and tools offering effective, targeted and long-lasting solutions that create value
Our People – to strengthen the recognition of their value and the awareness of the importance that work has for them, supporting them with the conviction that the Company can play a valuable, educational role in their lives.

Economic Efficiency
Gi Group believes that a company's ability to maintain its state of balance and performance in the market is an indispensable factor for profitable and healthy business and for satisfying the needs and achieving the objectives of its stakeholders. It must combine business continuity with excellent service, but this should not be the ultimate aim of the activity but a means of promoting the organisation, its employees and the economic and social environment in which the company operates. It should be pursued with absolute respect for the law and in accordance with the principle of free, regulated and fair competition.

Continuous Learning and Innovation
Continuous Learning
and Innovation
Gi Group is convinced that continuous learning and the encouragement of innovation represent necessary conditions for doing a better job and sustaining business continuity. By creating new solutions that adapt to the changes in the economic and social conditions should benefit all stakeholders. In fact, Gi Group staff feel that they should service their environment and not vice versa. For this reason, they put themselves at the disposal of workers, candidates, companies and institutions, sharing their expertise through professionalism in their daily work.

Team Spirit
Gi Group believes that people are a fundamental asset for an organization. We understand and respect the importance of a good work-life balance and that team work and a deep involvement in the company's mission are essential. Perceiving the company's values and mission as being in line with one's own vision of work means switching from a passive to a proactive role. Everyone at Gi Group is expected to establish a positive relationship with their colleagues and managers, to exchange views on work conditions and make proposals for improving the company's products and processes that create value for all parties. And the exchange of views must characterize not only the relationship between colleagues, but also relationships with all other stakeholders in which dignity, honor and reputation of each individual can be maintained.
OUR HISTORY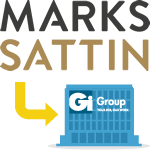 2018
Gi Group UK acquires specialist financial and accountancy recruitment company Marks Sattin.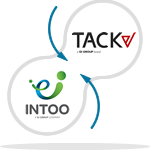 2016
Gi Group launches INTOO UK & Ireland in the UK and acquires TACK International,
further strengthening it's ability to offer a broad range of specialist services to its clients.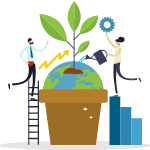 2015
Gi Group launches its Global CSR Policy
as its global network extends to 40 countries around the world
including Brazil, India, China and Hong Kong.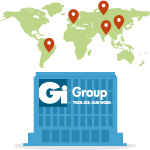 2014
Gi Group publishes international turnover figures in excess of 1.3 billion euros.
Further international expansion with operations in Turkey, Portugal, The Netherlands and Slovakia.
Further development of Partner Program.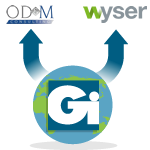 2013
Start of OD&M, the international HR and Consulting practice and Wyser,
the global Search & Selection division for mid-level staff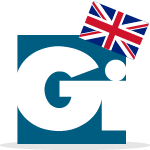 2012
Gi Group UK fully incorporated in to the rapidly growing Gi Group international network.
In 2012 Asset Management, a company specializing in training and staff development systems,
becomes part of the Group.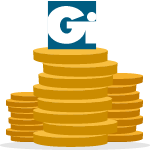 2011
Gi Group Spa, the leading Italian staffing company, headquartered in Milan, acquires right4staff
as a key part of its international expansion 1 billion euros turnover achieved for the first time.
Gi Group makes an important acquisition in the UK and starts operations in Eastern Europe.
DBM Italy was rebranded and became INTOO.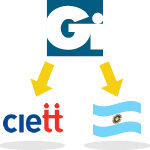 2010
Gi Group becomes a global corporate member of CIETT, the worlds association of employment agencies.
It also starts operations in Argentina.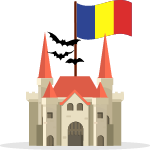 2009
Gi Group makes an important acquisition in Romania.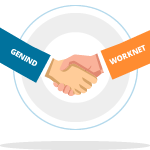 2008
Générale Industrielle and WorkNet merge into one brand: Gi Group.
The Group provides temporary staffing, Search and Selection, training, outplacement, insourcing and outsourcing,
HR Consultancy and payrolling.
The international expansion continues with operations in China and Hong Kong, France, Brazil, Spain and India.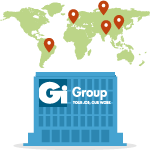 2007
The group begins its international expansion with acquisitions in Germany and Poland.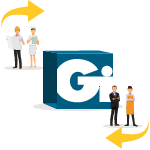 2005
The group enters the outplacement business (DBM Italia).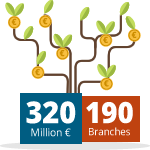 2004
Protemp business merged fully in to right4staff.
Acquisition of WorkNet, the employment agency of Fiat Group.
The new entity becomes the first Italian player, with a turnover of 320 million Euros and 190 branches.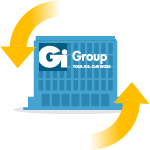 2002
right4staff sold by AHL to an MBO backed by Alchemy Partners LLP.
Protemp, a specialist Driving & Logistics business acquired.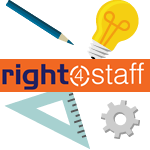 2000
The newly merged businesses are rebranded as right4staff.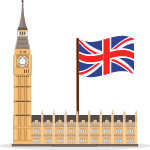 1999
Excel Recruitment, a south west based company acquired and merged in to Right Associates.
Draefern Ltd acquired adding a market presence in the Midlands and North of England.
Jobspot Recruitment added to provide coverage of the M3 corridor.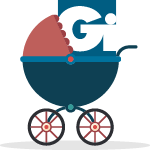 1998
Générale Industrielle was founded.
AHL Services Inc, a US based outsourced business services provider
acquires independent UK recruitment company Right Associates as a platform from which to enter the UK market.