Gi Group UK Executive Management Team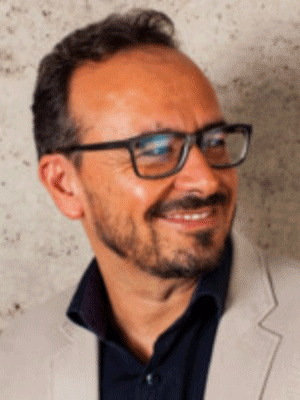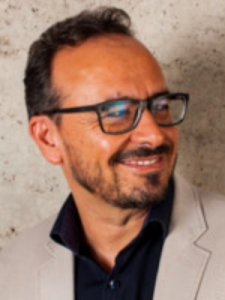 PAULO CANOA
Chief Executive Officer, Gi Group UK
With more than 20 years in the recruitment sector, Paulo has held a series of CFO and CEO roles in South America as well as serving as President of the International Executive's Committee in Brazil and sitting on the board of the Portuguese Chamber of Commerce in Sao Paulo. Recently named one of the 25 most influential people in Latin America by Staffing Industry Analysts and one of the top 5 executives in Brazil by Top of Mind, Paulo developed his executive career in his native Portugal and then Brazil where he oversaw operations in eight countries in Latin America. With an MBA and degree in management and further leadership qualifications from IMD (Lausanne), Bocconi (Milan), and Columbia (NYC), Paulo is an experienced lecturer and speaker on Leadership and HR. Fluent in English, French, Spanish and Portuguese he was also formerly a professional basketball player.

ROB BALL
Managing Director, Corporate Accounts, Gi Group UK
Rob began his career in recruitment over 20 years ago, joining Gi Group UK in 2002. He has wide-ranging experience in all aspects of contingent workforce management, having spent nine years as General Manager of the Manufacturing Division within SMS. He has particular expertise in designing bespoke staffing solutions for clients with complex resourcing needs. Today Rob leads the Corporate Accounts team and is responsible for ensuring our largest customers receive maximum attention and consistency of service delivery as well as identifying opportunities to grow accounts through the introduction of other services.

JULIE ASHWORTH
Group Sales Director, Gi Group UK
Julie joined Gi Group UK in March 2016 continuing a long and successful career in recruitment, principally spent at Manpower, where she was responsible for securing major contracts with several high profile international clients. Following these successes she was promoted to run Manpower's UK Sales Team responsible for the commercial staffing and logistics sectors. Julie is well versed in selling conventional onsite and branch-based solutions as well as more complex delivery models.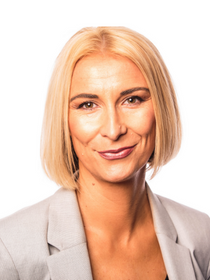 MARCELLE STEWART
Group People Director, Gi Group UK
Marcelle joined Gi Group in 2021, having previously held senior HR positions in various organisations for over 10 years, including prior experience in a global HR services company. She is responsible for overseeing all aspects of the HR function and managing the design and delivery of the people strategy for the Group in the UK and Ireland. Prior to entering a career in HR, Marcelle worked as a consultant in the recruitment industry. As an HR professional, Marcelle is a member of the CIPD and is well versed in organisation design, talent management, recruitment and selection, compensation and benefits, learning and development, employee wellbeing and diversity and inclusion. She also has a strong background in UK employment law, employment relations and TUPE.

MARK TUBAN
Group Marketing Director, Gi Group UK
Mark joined Gi Group as Group Marketing Director in 2022. He brings over 25 years marketing experience, nine of which have been in the recruitment industry. Mark is responsible for delivering the marketing strategy for UK and Ireland, and for overseeing all aspects of marketing and communications across the Group brands.  As a CIM marketing professional, Mark's career has focused on helping organizations accelerate growth and build market share. With experience gained in both national and global roles, Mark's areas of expertise range from strategy, brand building, and repositioning businesses, to demand-generation, marketing communications, and market intelligence.

MARTIN GUNN
Innovation & IT Director, UK&I
Martin joined Gi Group in 2022 as UK IT Director, having previously held IT Director level roles at £1bn+ turnover companies in the recruitment and healthcare sectors. In his previous roles he has led a number of multi-million pound IT modernisation and transformation projects, delivering real business benefits. At Gi Group, he is responsible for all UK IT services, which includes the ongoing support and delivery of existing IT systems as well as the development and implementation of new IT platforms. Martin is passionate about using technology to give our candidates, clients and colleagues the efficient digital experience that we have all come to expect in our daily lives.