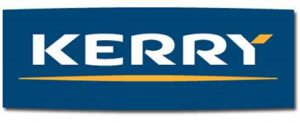 Kerry Group today is a world leader in Taste & Nutrition serving the food, beverage and pharmaceutical industries and a leading consumer foods processing and marketing organisation in selected EU markets.
With sales to over 140 countries worldwide, the Kerry organisation has grown to become a highly successful public company, having achieved sustained profitable growth with current annualised sales in excess of €5.8 billion.
Launched as a public company in 1986, the market capitalisation of the Group has grown to a current level of approximately €12 billion. Kerry Group now employs over 24,000 people throughout its worldwide activities and operations.
Kerry Group supply over 15,000 food, food ingredients and flavour products to customers in more than 140 countries worldwide. Kerry prides itself on continuous innovation, technological creativity and business excellence in every area of the business, striving to enhance leadership positions in our consumer foods business and across global food and ingredients markets.
Gi Group has been working with Kerry Group for over 20 years and supplies temporary staff for its sites across Great Britain and Northern Ireland.
We have ongoing requirements for quality candidates to fill a range of production, packing and distribution assignments as well as some Fork Lift Truck and administration roles.
It is a fast paced environment with an emphasis on quality and there are great opportunities for the right people.
Many of our flexible employees achieve nationally recognised qualifications whilst working at Kerry sites and hundreds of employees are placed into permanent work with Kerry Group each year.