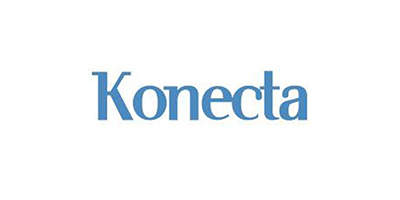 Since their formation in 2008, Konecta UK has been a leading provider of contact centre solutions in the UK, offering their clients a unique partnership in the provision of multi-channel customer contact services across the entire customer relationship lifecycle.
The Konecta UK service provision includes front-office and back-office services that increase customer satisfaction, reduce costs and streamline processes, allowing their clients to focus on their core businesses. Their expertise covers all areas of customer contact, from customer service, customer sales, retention and acquisition, administrative support, finance and IT services.
Konecta UK have extensive experience not only with outsourcing, but also with in-sourcing, providing over 300 agents in the UK alone. These multi-year contracts testify to their ability in building excellent long term client relationships, providing exceptional staff and maintaining the high quality service their client's demand.
Konecta apply the very latest technological advances to all our business processes, resulting in maximised security, efficiency and productivity for our clients and operations.
Gi Group UK is proud to work with Konecta and support the recruitment of temporary and permanent Contact Centre Advisors (CSAs) for a number of Konecta UK sites.